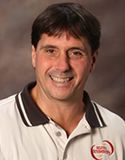 I am Steven Mazzuchelli, President of Milford Exterminating, Inc. We are a family owned corporation established in 1952.

Whether you want traditional pest control methods or you are interested in our Organic and Green Pest Control solutions our company stands head over heels above the rest because of our extensive knowledge and expertise in the pest control field.
WHAT WE GIVE YOU THAT OTHERS CANíT
1. Credentials - Our company is second to none when it comes to knowledge in the field of pest control. Of course, like all pest control companies doing business in Massachusetts we carry all pest control certifications as required by law, but we also hold other credentials above and beyond those that not many pest control companies can boast. We think these credentials speaks for themselves.

Nationally Certified Registered Enviornmental Specialist, Registered Sanitarian, Masters in Public Health and Biology, Central Mass. Mosquito Control Board Commissioner - Studies at the Center for Disease Control in Atlanta, Georgia, Real Estate Broker for 30 Years. We have attained QualityPro recognition by the National Pest Management Association which is the "Mark of Excellence in the Pest Control Field." We have also passed the vigorous GreenPro and Food Safety in Food Plant requirements of QualityPro. It is plain to see, as our motto says, "Our Strength, REALLY is in our Knowledge."
2. A new and better way to do business. Why do you waste your time calling around for multiple bids? The answer is Trust. TRUST that we will give you a fair price and more importantly you have found a company that you can TRUST to do the job right.

3. QUICK response time. Not just when you are paying out for the initial call, but also for callbacks and emergencies.
4. The finest professionals, career minded, pick of the industry.